Medical Malpractice
Your Success is Our Success
Discuss your situation with us in an initial consultation. We have bilingual staff available to speak to you. Contact our legal team online or call us at (973) 358-6134 to get started.
New Jersey Medical Malpractice Lawyer
Experienced Legal Representation for Your NJ Medical Malpractice Case
Mistakes can be committed even by top professionals in their field. When a medical professional makes a mistake that causes an injury, you should consult an medical malpractice attorney in New Jersey.
With a wealth of experience with litigating medical malpractice lawsuits in New Jersey, Law Offices of James C. DeZao, P.A. can evaluate the specifics of your case and develop a strong legal strategy that best serves your goals. In addition, we have the legal skill to analyze a settlement that has been offered to you and advise you on the appropriate next steps.
Call (973) 358-6134 or contact us online to discuss the details of your medical malpractice case in New Jersey.
Why Choose Our NJ Medical Malpractice Lawyer?
When filing a lawsuit for medical malpractice in New Jersey, you will find yourself going head-to-head with large insurance companies and expensive defense attorneys. It's important that the lawyer you choose to represent you is equally formiddable.
Attorney James DeZao has decades of legal experience and boasts numerous accolades for his skill in personal injury law. He has helped clients all across the State of New Jersey fight for the just compensation they deserve, recovering millions of dollars. You can count on our experienced medical malpractice lawyer in New Jersey to fight for your best interests at all times.
What is Medical Malpractice?
Medical malpractice cases can include any instance in which a medical professional has failed to provide a patient with the level of care they need, resulting in injury or illness. Doctors and others in the medical field have a "duty of care," i.e., a responsibility to offer the best treatment possible, or at the very least, treatment that is in line with acceptable standards of medical care.
Therefore, medical malpractice does not always involve obvious instances of a doctor causing a patient pain. Their negligence may be more subtle, such as a doctor who ignores normal procedures in favor of treatment that they feel is better, harming their patient as a result.
Types of Medical Malpractice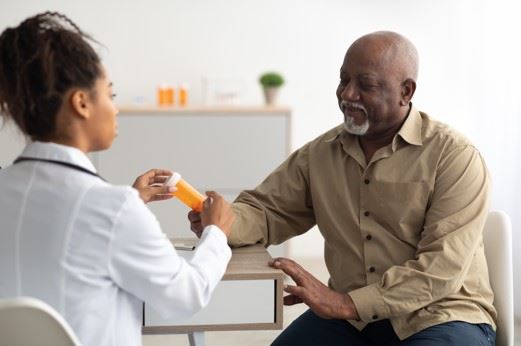 Medical malpractice can occur at any point during the course of treatment. From the initial visit with your doctor to the ordering of tests to a mistake at the lab. There are many hands involved in the healthcare industry, and therefore many chances for mistakes to be made.
Some of the most common types of medical malpractice include:
No matter the form of medical malpractice you are facing, The Law Offices Of James C. DeZao is here to help. We can utilize our extensive legal experience to pursue the justice you deserve after being harmed by a negligent medical professional. Call our NJ medical malpractice lawyer today at (973) 358-6134.
Who May Be Liable for Your Injuries?
When a person is undergoing medical treatment, there are multiple people who are responsible for their care, not just the primary physician. Any one of these healthcare professional (or more than one) could be responsible for your injuries.
In addition to doctors, nurses, surgeons, and anesthesiologists can commit errors that harm patients. Medical malpractice may also be the fault of third parties, such as medical testing professionals who contribute to misdiagnoses and similar mistakes.
Medical malpractice may be the result of systemic negligence throughout a hospital or other medical facility. A lack of resources, poor training, and questionable hiring practices can contribute to a lowered standard of care, in which case administrative parties may be liable for your injuries.
How Do I Know If I Can Sue For Medical Malpractice?
Our medical malpractice attorneys in New Jersey can help you determine whether you have strong cases for a successful lawsuit. Through a careful case consultation and analysis of the details, we can give you a straight answer to this question.
The following elements are necessary in order to have a strong medical malpractice case:
Duty of Care: The medical professional, such as a doctor, nurse, or healthcare provider, owes a duty of care to the patient. This means they are expected to provide a standard of care that a reasonably skilled and competent professional in their field would provide under similar circumstances.
Breach of Duty: The plaintiff (the person bringing the lawsuit) must show that the medical professional breached their duty of care. This involves demonstrating that the medical professional's actions or inactions deviated from the accepted standard of care.
Causation: The breach of duty must have directly caused harm to the patient. It's not enough to show that a mistake was made; it must be proven that the mistake caused the patient's injury or worsened their condition.
Harm or Damages: The plaintiff must have suffered harm, injury, or damages as a result of the medical professional's breach of duty. This can include physical, emotional, or financial harm. Damages can include medical expenses, lost wages, pain and suffering, and more.
It's important to note that medical malpractice claims can be complex and require a thorough understanding of both medical and legal aspects. If you believe you have a potential medical malpractice case, it's recommended to consult with an experienced medical malpractice lawyer in New Jersey from The Law Offices Of James C. DeZao - we will help you build a strong case to receive fair compensation.
How Much Does a Medical Malpractice Attorney in New Jersey Cost?
We do not ask for a legal fee unless you reach a settlement. We operate on a "contingency fee basis," which means you are not required to pay any lawyer's fees until you recover against the responsible party or their insurance company.
Schedule a Consultation With Our NJ Medical Malpractice Attorneys
If you are the victim of medical malpractice, you deserve to have that mistreatment properly addressed and receive adequate compensation. Choosing a medical malpractice attorney is a huge deal, and our New Jersey personal injury law firm ca help you in this area. We want to help you hold the healthcare providers accountable, so contact us to schedule a case consultation today.
Call (973) 358-6134 or contact us online to schedule a consultation with our skilled NJ medical malpractice lawyers.

Malpractice Settlement Offers: The Benefits of Retaining a NJ Medical Malpractice Law Firm
One key benefit of speaking with an attorney before accepting a settlement offer for your medical malpractice claim is that your attorney will inform you if the offer is sufficient to cover your current — and possibly future — medical expenses. Some injuries worsen over time and require additional medical attention. If you settle before seriously weighing that possibility, you may be selling yourself short. Additionally, your New Jersey medical malpractice attorney will be able to tell, from past lawsuits, if you could win a larger settlement for your malpractice claim by going to trial.
On the other hand, your case may contain many difficulties that you are not privy to that could diminish your chance of winning. Your attorney may also be familiar with the opposing counsel's trial tactics, which may prove to be emotionally stressful or personally damaging for you, thus making you reconsider the settlement that has been offered. If you do walk away with a large settlement, there could possibly be tax consequences that you are unfamiliar with and possibly not ready for. Your medical malpractice lawyer in NJ has a keen understanding of the way insurance companies operate and can challenge any roadblocks or obstacles they may throw your way.
As you can see, there are many solid reasons for securing an attorney prior to accepting a settlement offer. You owe it to yourself to present the settlement offer you received to your attorney, who will advise you to either accept it or reject it and will provide the reasoning behind that decision.
To schedule a free consultation with our medical malpractice lawyer in New Jersey, send us a message or call (973) 358-6134. We have what it takes to win your medical malpractice lawsuit!
The Right Attorneys. Right Now.
What Sets Us Apart?
Hundreds of Millions Recovered For Our Clients

Personalized Attention & Curated Legal Plans

Committed & Passionate Advocacy

Always Available & Accessible To Our Clients

Capable of Handling a Wide Variety of Case Types
Work Accident Case $2,000,000

Motor vehicle Accident $3,100,000

Drunk Driving Case $14,000,000

Drunk Driver Accident $14,100,000

Bus Accident $2,000,000
The Opinions That Matter Most
Hear What Our Past Clients Have to Say
Results may vary depending on your particular facts and legal circumstances.
"He was very genuine from the outset, and I can't say enough about how professional and knowledgeable he was."

- Ivan V.

"Always available to answer any questions that I had and explained the whole process to me."

- Nicole L.

"They have made my overall process less stressful. I would recommend this law firm to anyone."

- Marijana K.

"I am very pleased with all of your guidance and recommendations."

- S.T.
Free Consultation
Call Today!
Let Us Help You Move Forward