Personal Injury
Your Success is Our Success
Discuss your situation with us in an initial consultation. We have bilingual staff available to speak to you. Contact our legal team online or call us at (973) 358-6134 to get started.
New Jersey Personal Injury Attorneys
Helping Victims of Negligence Pursue Compensation in Parsippany & Beyond
With over 150 years of combined experience, The Law Offices Of James C. DeZao represents victims of all types of accidents, injuries, and losses throughout the State of New Jersey! We have recovered hundreds of millions of dollars for our clients and are prepared to aggressively advocate for the maximum compensation you are owed.
Although we always strive to resolve our clients' cases as quickly and efficiently as possible, we take the time to prepare every case as though it will proceed to trial. Whenever necessary, we are ready to represent our clients and their rights in the courtroom.
Injured in an accident? Contact us onlineor call (973) 358-6134to set up a free, no-obligation consultation with our NJ personal injury lawyers. We can assist you in English, Spanish, Polish, and Italian.
Were You Injured in NJ? You May Be Eligible to Pursue Damages!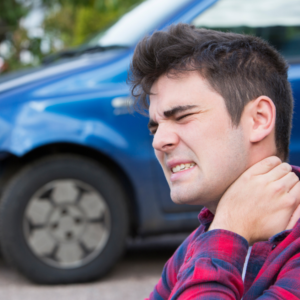 Personal injury law is designed to help people who suffer serious injuries and other losses because of someone else's irresponsible actions or failure to act properly. When your health, wellness, or emotional state is compromised due to little or no fault of your own, you have the legal right to file a personal injury claim or lawsuit to seek financial compensation for medical bills, lost wages, pain and suffering, and other damages. While you can pursue these damages on your own, your case stands a much better chance with the help of an experienced New Jersey personal injury attorney!
Types of Personal Injury Cases We Handle
No matter what life-altering situation you find yourself in, we are committed to defending your rights and best interests by any means necessary. Negligence can destroy lives and too often people aren't held accountable for the damage their actions can cause. At The Law Offices Of James C. DeZao, P.A., our NJ personal injury attorneys are ready to fight for the justice you deserve.
We represent clients in all types of personal injury claims, including cases involving:
When you contact our firm, one of our experienced New Jersey personal injury lawyers can help you understand your rights. The exact dollar amount you may be entitled to receive depends on the circumstances and severity of your case, among many other factors. When you schedule a free consultation with our office, we can begin to get a sense of what your case might be worth and give you honest and fair guidance on whether you should take further action.
How to Prove Negligence in a NJ Personal Injury Case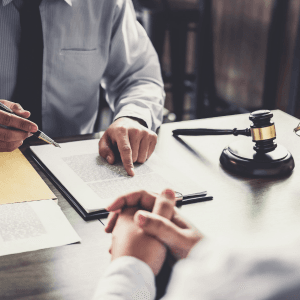 Generally speaking, to prove your personal injury case, you (or your attorney) must demonstrate the following:
The defendant owed you a duty of care
The defendant breached or failed to uphold the duty of care
You were injured
You suffered measurable damages
The defendant's conduct was the proximate cause of your injuries
As experienced personal injury attorneys in New Jersey, it's our responsibility to apply the law to the facts of your case and go after each and every dollar that you deserve. Don't make the mistake of assuming you don't have a case until you've talked to an attorney.
At The Law Offices Of James C. DeZao, P.A., you can meet with a member of our team to discuss your case for free. If you do choose to have us represent you, we won't charge for our services unless we reach a settlement on your behalf or win your case in court.
What Damages Can I Recover in a Personal Injury Lawsuit?
If you've sustained losses because of someone else's actions—even if it seemed like an accident—you don't deserve to bear that burden by yourself. Fortunately, personal injury law is set up to protect you, help you get better, and fully compensate you for your losses, or "damages."
The law can be complicated, of course, but all you need is an experienced New Jersey personal injury attorney to guide you through. At The Law Offices Of James C. DeZao, P.A., we are ready to make your case with compassion, dedication, and zeal.
Depending on the unique details of your case, you may be entitled to the following damages:
Medical bills
Lost wages
Loss of consortium (losing the benefits of a family or marital relationship)
Bodily pain and suffering
Changes in mental stability, cognition, or wellness
Impaired reputation
Brain damage
Disfigurement
Future medical expenses
Future lost income
Loss of earning capacity
Lost or diminished quality/enjoyment of life
In-home assistance, nursing, and care costs
Home modifications
These are just a few examples of compensable damages under New Jersey law. Every case is different, and the compensation you are to receive can vary greatly depending on damages that can be proven, as well as the percentage of liability assigned to each party.
The goal of filing a personal injury claim or lawsuit is to recover damages that help make you whole. At The Law Offices Of James C. DeZao, P.A., we recognize that no amount of financial compensation can undo the pain, suffering, and trauma you have been through. But we have also seen firsthand how a fair settlement or verdict can provide individuals and families with the resources they need to heal.
Call (973) 358-6134or contact us onlineto get started with a free consultation.

How Comparative Negligence Can Affect Your Personal Injury Claim
New Jersey law uses a rule called "modified comparative negligence" to determine fault in personal injury cases. Even if you were partially at fault, you may still be able to recover monetary compensation. In fact, as long as you are less at fault than the other party, you could still be entitled to compensation for your damages.
However, you will not be able to recover the full amount you are seeking in damages. Instead, your damages will be reduced by the percentage of fault you are deemed to have, as decided by the insurance adjuster, judge, and/or jury. In other words, a court will determine what percentage of the fault was yours and then reduce your reward by that amount.
So, if a jury decided that you suffered $100,000 in damages but you were 20 percent at fault, you'd receive an $80,000 award. And remember, if you are found to be more than 50 percent at fault, you won't receive anything at all.
Figuring out the percentage of fault can be very complicated, and many insurance adjusters will assign fault unjustly in an attempt to deny claims or lower payouts. It's always best to talk with a personal injury lawyer in New Jersey about your case. As long as you have proof that you were injured and not completely at fault, there is a good chance you are entitled to more money than you think.
What does personal injury mean?
A "personal injury" is a term that refers to the harm someone suffers after an accident. It is often used in the context of legal or insurance procedures to describe cases in which a person is injured due to someone else's mistakes or negligence. When a person takes legal action after suffering an injury to receive compensation for their suffering, they are often filing what is known as a personal injury claim.
How do I know if I have a personal injury case?
Some cases are more obvious than others. If someone is injured by a drunk driver, for example, it will be clear that a victim's injuries were caused by another's negligence. However, some injuries have multiple causes and legal considerations are more complex. A qualified, experienced NJ personal injury attorney will investigate their client's case to determine the strength of their claim.
Why do people file personal injury claims?
Injuries are extremely costly. In addition to pain and suffering, victims often face several financial consequences, such as exorbitant medical bills, costly prescription medications, ongoing treatment, loss of income, and loss of future work capacity. A personal injury claim is a tool used by injured individuals to seek fair compensation for these and other damages. These claims help ensure that a victim does not have to shoulder the costs of someone else's mistakes.
What are the most common types of personal injury claims?
Personal injury claims typically center around injuries stemming from incidents like vehicle crashes or slip and fall accidents, to name just a couple of examples. Dog bites, lead poisoning, and other types of injuries might also fall under the category of personal injury cases.Additionally, there are several variations of personal injury claims, such as medical malpractice (errors by doctors or nurses), premises liability (slip and fall injuries caused by negligent property owners), and product liability (a defective product causes a consumer's injury). These cases are very similar to personal injury claims, mostly because they deal with cases in which a person is injured due to the negligence of others.
How much do I pay you for handling my case?
We earn no fee until we win your case. If your claim is successful, we will be paid through a contingency fee, meaning that we will receive a small portion of the amount you win.
How long do personal injury cases take?
Every case is different, and no attorney will be able to give you a clear answer without knowing all the facts surrounding your case. Personal injury cases can take anywhere from a couple of weeks to several months or even longer, depending on the circumstances. Some cases settle quickly, while others might involve a trial, in which case it will take much longer to resolve a dispute. As many attorneys tell their clients, patience can be rewarding for someone filing a personal injury claim, though it is understandable that many people want the case to be over with as soon as possible.
Can I file a claim even if the incident was partially my fault?
Yes. In New Jersey, this is called modified comparative negligence, which is a rule stating that a person can receive compensation based on a proportionate scale. In other words, if you were 50 percent or less responsible for the incident that led to your injury, the negligent party might still be required by the courts to compensate you for half or a portion of the costs stemming from your injury.
How long do I have to file a personal injury lawsuit?
There is a time limit regarding how long a victim has to file a claim after suffering an injury. It is called a statute of limitations. In New Jersey, the statute of limitations for a personal injury claim is two years. The statute of limitations of similar types of cases—such as medical practice and product liability—is also two years. Some exceptions are made for people who may not have realized the full extent of their injury at the time of an accident.
How much is a consultation with one of your attorneys?
A consultation with The Law Offices Of James C. DeZao, P.A. is free. We will meet with you to discuss and evaluate your case at no charge.
What should I bring to the consultation?
If you schedule a consultation with us, you should bring copies of medical bills and any other relevant documents, bills, receipts, photos, or videos that might be relevant to your case. This will help us determine the strength of your claim and allow us to give you more specifics about the chances of a successful case.
Can You Sue for Emotional Distress?
In New Jersey, you can file a lawsuit for emotional distress that was caused by the actions of another person/party. However, these cases tend to be difficult to prove. You must be able to demonstrate that the actions of the defendant were traumatic enough to cause you to suffer emotional harm. Emotional distress is best proved with testimony from medical and mental healthcare experts. If your emotional distress is linked to an accident or injury, the insurance company may cover a portion of the emotional distress damages alongside other damages in your claim. However, emotional distress does not need to be attributed to an accident or injury to be a valid claim. There are many situations where a defendant could be threatening enough to cause emotional distress without injury.
The Right Attorneys. Right Now.
What Sets Us Apart?
Capable of Handling a Wide Variety of Case Types

Always Available & Accessible To Our Clients

Committed & Passionate Advocacy

Personalized Attention & Curated Legal Plans

150+ Years of Collective Legal Experience

Hundreds of Millions Recovered For Our Clients
Work Accident Case $2,000,000

Motor vehicle Accident $3,100,000

Drunk Driving Case $14,000,000

Drunk Driver Accident $14,100,000

Bus Accident $2,000,000
The Opinions That Matter Most
Hear What Our Past Clients Have to Say
"He was very genuine from the outset, and I can't say enough about how professional and knowledgeable he was."

- Ivan V.

"Always available to answer any questions that I had and explained the whole process to me."

- Nicole L.

"They have made my overall process less stressful. I would recommend this law firm to anyone."

- Marijana K.

"I am very pleased with all of your guidance and recommendations."

- S.T.
Free Consultation
Call Today!